Henriette Frantz, 100, puts herself forward in French municipal elections
Comments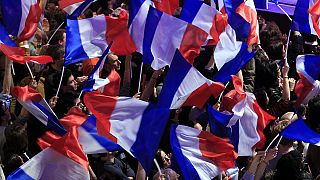 A right-wing centenarian has put herself forward for France's municipal elections in March.
Henriette Frantz, 100, is a candidate for Rassemblement Bleu Marine, a coalition movement with links to Marine Le Pen's extreme-right party Front National (FN).
The former teacher will seek to represent Saint Genis Laval, a district around 10km south-west of Lyon city centre.
"I have always been on the right," she said. "I'm really happy to run because I think I can make a difference."
"We would like peace at home," added Frantz, who was also a candidate for FN in 2008.
"The future is not bright. I long for a serenity that doesn't exist any longer," she said, denouncing an "explosive climate" in France and wishing that people would "become more polite and respectful."