Nigeria's Boko Haram kill 51 in northeast attack - witnesses
Comments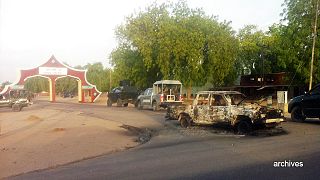 Gunmen from Islamist sect Boko Haram killed 51 people in an attack on a town in northeast Nigeria, witnesses said on Wednesday, in a region where President Goodluck Jonathan's troops are struggling to contain its insurgency.
Dozens of Boko Haram fighters speeding along in trucks painted in military colours and armed with automatic weapons and explosives stormed Konduga local government area in Borno state at around 4 p.m. on Tuesday, burning houses and shooting fleeing villagers, according to witnesses.
The insurgents also took 20 young girls from a local college hostage, a teacher said. The military confirmed the attack took place but said it was still assessing the number of casualties.
Reuters