Qatar World Cup 2022 bids to improve worker conditions after Nepalese deaths
Comments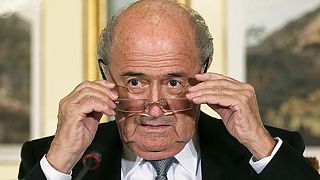 Organisers of the Qatar 2022 World Cup have moved to better protect migrant workers after nearly 200 Nepalese reportedly died working on construction projects.
Pressure increased on the Qatari authorities after a report by UK newspaper The Guardian, which revealed migrant labourers had not been given enough food and water.
Qatar, under pressure from world football governing body Fifa, has now published a workers' charter in a bid to improve conditions.
The Qatar 2022 Supreme Committee, who developed the charter with the International Labour Organisation, said it included more detailed measures on workers' wages and accommodation compared to a guideline charter issued last year.
But the International Trade Union Confederation (ITUC) criticised the new measures, saying they do not deliver fundamental rights for workers.
Sharan Burrow, General Secretary, ITUC, said: "Forced labour continues in Qatar today with no workers' rights. No migrant worker can be protected by any safety standard unless they have the right to collectively speak out about wages and conditions at work.
"Not a single change has been made or recommended to Qatar's laws that deny workers their fundamental rights. No workplace voice or representative is allowed for migrant workers in Qatar. A worker welfare officer appointed by the employer is no substitute for a duly nominated worker representative."
There has also been controversy over what time of year the world cup will be held, because of the sweltering heat during summer in Qatar.