French consular official pleads not guilty to child rape in India
Comments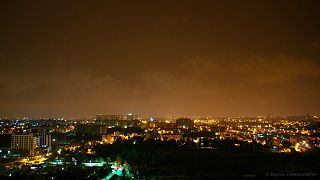 A French consular official pleaded not guilty on Monday to charges of raping his three-year-old daughter when he appeared for a pre-trial hearing in a court in southern India, a prosecutor said.
Pascal Mazurier entered his plea in the city of Bangalore over allegations that he raped his daughter in a case that dates back to June 2012.
Sessions Court judge Shubha Gowdar formally framed the charges of rape during Mazurier's brief appearance after ruling last month that there was sufficient evidence for him to face trial.
"The sessions court judge, who is also the special judge for child rights, framed the charges against Pascal Mazurier for offences punishable under the Indian Penal Code," public prosecutor B.T. Venkatesh said.
The judge adjourned the case until February 15 when she will fix a date for the trial to start, Venkatesh told AFP outside the court.
Mazurier, 40, was arrested in June 2012 on a complaint filed by his wife and spent four months in jail before being released on bail. Mazurier's lawyers had argued there was insufficient evidence against him, but the judge ruled in January that there was a prima facie case against him.
The wife and women's rights groups have accused France of supporting the husband at the expense of the interests of the alleged victim and her two siblings, who are all French nationals.
France's foreign ministry has declined to comment on whether it is paying the husband's legal bills.
(AFP)
Photo credit CC BY Flickr/Kalyan02