Austrian athletes threatened with kidnap ahead of Sochi Games
Comments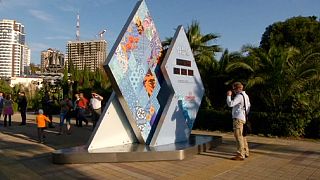 Austria's Olympic Committee has received a letter threatening to kidnap two Austrian athletes at the Games that start this week in Sochi, Russia, the Austria Press Agency reported on Tuesday, citing national committee head Peter Mennel.
He was confirming a report by the Krone newspaper that a letter, apparently from Russia, had arrived with the threat of abducting slalom ski star Marlies Schild and skeleton athlete Janine Flock. A committee spokeswoman confirmed to Reuters it had got such a letter but gave no names.
Islamist militants have threatened attacks during the Games in Sochi, which lies on the western edge of the mainly Muslim North Caucasus.
Several European countries' Olympic committees and the United States received letters in Russian last month making a "terrorist threat" before the Games, but Olympic chiefs said they posed no danger.