Russian LGBT activist arrested for waving a rainbow flag at Olympic torch relay
Comments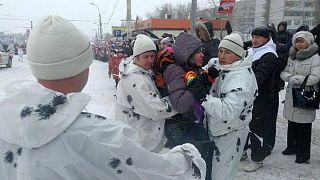 A Russian LGBT (Lesbian, Gay, Bisexual and Transgender) rights activist has been arrested by police for unfurling a rainbow flag, a LGBT symbol, when the Olympic torch passed through his home town.
According to reports, Olympic security personnel first wrestled activist Paul Lebedev to the snow on January 18. Russian police later escorted him to the police station.
Pictures of the arrest – which took place in Voronezh, 900km north of Sochi – were uploaded online by friends of Lebedev.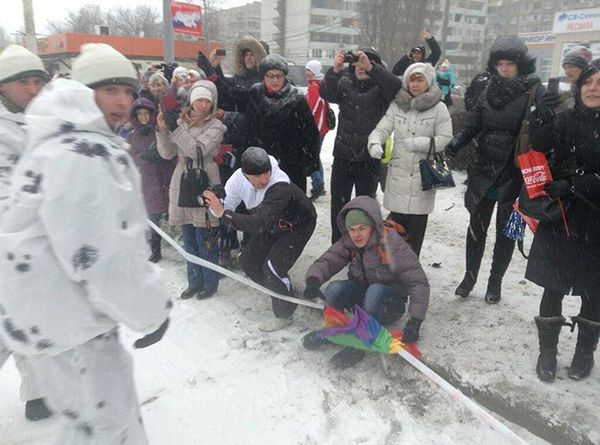 "Hosting the games here contradicts the basic principles of the Olympics, which is to cultivate tolerance," Lebedev told media agency AP by phone as he was still in custody.
Lebedev is due in court on January 20.
Putin outraged many in the West in June 2013 by signing a law banning the spread of homosexual "propaganda" among minors. Critics say the law is discriminatory and aimed at stifling dissent.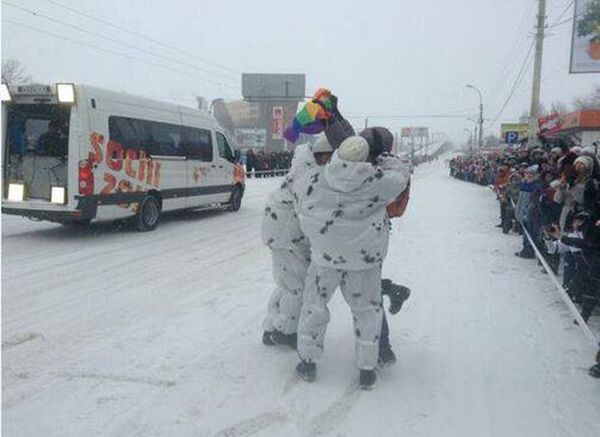 The International Olympic Committee has not commented on Russia's gay propaganda law, but some human rights activists are hoping the Games will be used as a platform to protest.
Calls for a boycott of the Games have failed but the United States is sending three openly gay members in its official Olympic delegation.
(with agencies, photo credit Andrew Nasonov)