Cinema-goer dies after being shot in Florida texting row
Comments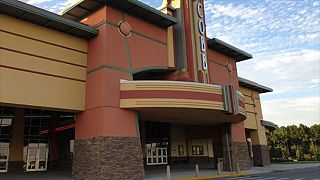 A US cinema-goer died after being shot by a former police officer in a row about texting, officials say.
Curtis Reeves, 71, opened fire after asking a man in front of him to stop sending texts, a police spokesman said.
The victim, Chad Oulson, 43, died in hospital.
The men were at a screening of new war film Lone Survivor near Tampa, Florida.
Reeves has been charged with second-degree murder.
Oulson's wife was wounded trying to protect her husband, but her injuries are not thought to be life-threatening.