India: teenage girl, allegedly gang-raped, dies after setting herself on fire
Comments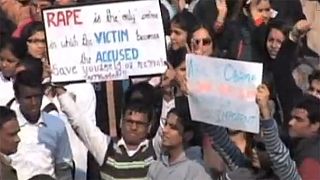 A girl who set herself on fire after being gang-raped twice has died from her injuries, police say.
The 16-year-old tried to kill herself on December 23 – around two months after being attacked by seven boys, according to local reports.
Kolkata newspaper The Telegraph said the first incident happened in October, when she was duped into leaving her home in Madhyamgram. She fell unconscious during the attack and was found dumped in a field.
The girl and her father lodged a complaint with police the same day. When they were returning home the same boys allegedly stopped their vehicle, pushed the father aside and abducted the girl. She told police she was then raped in a taxi.
Police arrested six people but the girl's family were then allegedly threatened with 'dire consequences' if she did not withdraw her complaint.
The same day the girl set fire to herself, which left the teenager with nearly 80 per cent burns and damaged lungs.
She died of her injures at a Kolkata hospital on Tuesday.
It comes amid unprecedented international attention on sexual violence in India after the gang rape and murder of a 23-year-old woman in New Delhi in 2012.