Mandela tops Google Zeitgeist 2013
Comments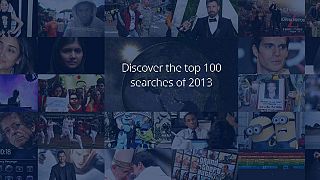 World peace icon Nelson Mandela leads Google's Zeitgeist as the top trending search term of 2013.
Mandela, the former South African President who died on December 5 aged 95, also tops Google's list of the most searched people of the year.
American actor Paul Walker, who died in a car accident on November 30 aged 40, was the second top trending term as well as the second most searched person.
Pakistani campaigner for girls' education Malala Yousafzai, who was shot by the Taliban last year, came in at 3rd place on the searched people list, while American actor James Gandolfini, who passed away after a heart attack on June 19 at the age of 51, was fourth.
Apple's latest model, the iPhone 5s, was Google's third most searched term. Also on the list is Canadian Glee actor Cory Monteith, who died on July 13 from an overdose, and the Harlem Shake, the viral dance that took the world by storm early in 2013.
The Boston Marathon, the location of a bomb attack in April that killed 3 people and injured hundreds more, was the most searched event of the year. Typhoon Haiyan and the US Government Shutdown took second and third place respectively.