East Asia wins top marks in OECD's education rankings
Comments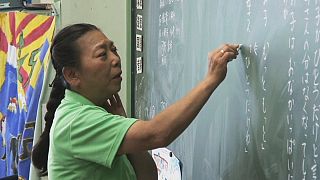 The Chinese city of Shanghai came top for mathematics, reading and science among teenagers in a study that suggested East Asian schools were driving academic excellence by tackling tough classrooms and abandoning rote-learning.
Fifteen-year-olds in the United States trailed in maths and were average for reading and science in the Organisation for Economic Cooperation and Development's triennial student survey that assessed its 34 members and 31 mostly developing countries.
With a special focus on mathematics, the latest Programme in International Student Assessment (PISA) tested the maths, reading and science knowledge of some 510,000 15-year-olds last year.
Released on Tuesday, the study said schools in East Asian countries dominated the league table. With Shanghai at the top, Singapore, Hong Kong, Taipei, Korea, Macao and Japan also won high marks for mathematics, reading and science.
Liechtenstein, Switzerland and the Netherlands also made it into the top 10 best performing education systems while Germany and Poland made significant progress.
In maths, students in Shanghai had the equivalent of nearly three years of schooling above the OECD average.
The recipe of East Asia's success is setting high standards for all schools and giving them the means to achieve them, the OECD's head of education Andreas Schleicher told Reuters.
"They basically succeed in attracting the most talented teachers to the most challenging classrooms, they get really great principals in the tough schools," Schleicher said.
"They mobilise resources where they can make the most differences," he added.
In a new development, the OECD found that East Asian students were increasingly able to extrapolate from what they were taught and use their knowledge creatively – skills traditionally more associated with Western school systems.
"Many Asian systems have been able to overcome the stereotypes of rote-learning," Schleicher said.
(Reuters)