'Desperate' French footballer trapped in Qatar granted exit visa
Comments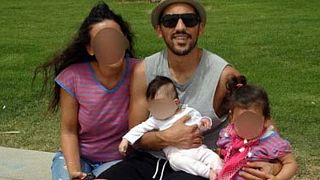 Zahir Belounis, the French soccer player who claimed he had been prevented from leaving Qatar, has received his exit visa and will arrive in Paris on Thursday night, his brother said on Wednesday. "He received the visa this morning and he has booked his flight. He will land at Charles de Gaulle airport tomorrow night.
"It's the end of a long wait," Mahdi Belounis told Reuters by telephone. Mahdi Belounis and the world players' union FIFPro said Zahir Belounis was stranded in Qatar with his wife and two daughters and was being denied an exit visa until he agreed to drop a legal case against his former club, Al-Jaish, over his claim of almost two years unpaid wages.
"I don't think it's just a coincidence that it happens the day after FIFPro said they were going to Qatar to get him," Mahdi Belounis said. "But we should not forget that other players are still trapped in Qatar." FIFPro said on Tuesday they were sending a delegation to Qatar to meet Zahir Belounis.
(Reuters)
Pictures of Zahir Belounis