UNICEF says up to 6,000 child soldiers fighting in Central African Republic
Comments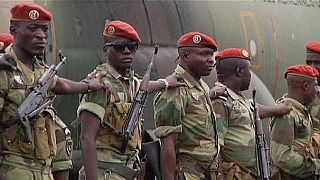 The number of child soldiers in war-ravaged Central African Republic has swelled to around 6,000, says UNICEF.
The revelation comes as France and the United Nations warn the crisis – which escalated when rebels ousted the president in March – could lead to genocide.
Some 400,000 people have fled their homes since the uprising and the tit-for-tat killings that followed.
UNICEF, the U.N.'s children's agency, communities had set up self-defence groups to halt abuses, leading to a spike in the number of children involved.
"It has increased a lot. We can estimate this number at between 5,000 (and) 6,000 … with the armed groups," Souleymane Diabate, UNICEF's resident representative in Central African Republic, told a briefing in Geneva.