Spy chief claims Britain's enemies are "rubbing hands with glee" amid Edward Snowden leaks
Comments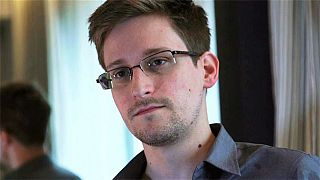 One of Britain's spy chiefs has claimed its enemies are "rubbing their hands with glee" over Edward Snowden's leaks.
MI6 chief Sir John Sawers comments came amid an unprecedented public hearing in front of MPs in Westminster.
He said: "The leaks from Snowden have been very damaging, they've put our operations at risk. It's clear that our adversaries are rubbing their hands with glee, al Qaeda is lapping it up."
It comes as Germany revealed it wanted to speak to Snowden amid allegations the US monitored the mobile phone of Chancellor Angela Merkel.
In recent weeks data leaked by Edward Snowden has led to stories on allegations of US spying on Spanish and French citizens.