Did you say Canada? Toronto mayor drug saga fodder for US media
Comments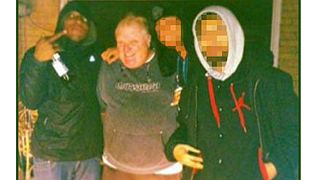 It's a story that the US media love: about a politician having allegedly used drugs, been drunk in public on two occasions, bullied reporters, then apologized to supporters and voters (sort of), defied calls for his resignation and vowed to stay in office – at least until next year's election.
Amazingly, his approval rate climbed up substantially, from 39 to 44 percent, according to latest polls – maybe, because he portrayed himself as a hard-working public servant who happened to be the victim of a media conspiracy to depose him.
Perhaps the most amazing thing is that the US media picked up on something that happened in Canada, a place they usually treat as if it doesn't exist. (There is even a popular weekly programme on Canadian TV that makes fun of Americans' ignorance of their northern neighbor.)
Here's the latest twist of a long-running saga that gets increasing attention on the US side of the border: Over the last weekend, Bob Ford, the embattled mayor of Canada's biggest city Toronto, used his weekly radio address to apologize for past mistakes like excessive public drinking, but he avoided clear statements on whether the 44-year-old has used crack cocaine in the past.
Instead, he called on Canadian law enforcement authorities to release the video that Canadians (and US late night comedians) are talking about since first media reports of Ford's drug addiction appeared half a year ago.
"I can't comment on a video I have not seen. I have asked (Police) Chief Blair to release this video immediately. I want to see it now," Ford said in response to a caller who asked the mayor "what drugs you've ingested through a glass pipe."
That video in question has apparently been produced by a cellphone in late 2012 and allegedly shows Mayor Ford smoking crack cocaine and making racist and homophobic slurs.
First reports about such a video appeared in the Toronto Star and on the US website Gawker in May, after journalists from both media outlets had reportedly been able to view the file. They were given a photograph, providing "bonafides" for the video's existence.
It is that pictures that Canadians are now so familiar with, as media have shown it over and over again since the scandal broke. It shows Ford with three alleged members of a Toronto gang, apparently having a good time.
Two of the individuals were later arrested in a sweep of an apartment complex, the third was shot and killed in a shooting on the streets of downtown Toronto.
But both media organizations, the Toronto Star and Gawker, were unwilling to pay the requested big money for the video. So were radio station Newstalk 1010 and the Toronto Sun newspaper, who reported a few weeks later that they were offered the potentially explosive material as well.
In response to the reports, Mayor Ford repeatedly denied the drug allegations as "absolutely not true" and "ridiculous", lashing out at the media and calling reporters "a bunch of maggots" – something he later apologized for. He also denied the video's existence.
Over the following months, eight of Ford's staffers resigned and two campaign managers credited with Ford's election announced that they would not work on the Mayor's re-election campaign, unless he deals with his "health and well-being".
In the meantime, the mysterious video remained elusive. In June, Gawker, having raised close to $200,000 to purchase the video, reported that the person alleged to have had the cellphone file said it no longer existed. But in polls taken at that time, a majority of Torontonians believed otherwise.
And apparently Mayor Ford did so, as well. Police investigated Sandro Lisi, Ford's occasional driver and an alleged drug dealer with ties to the Toronto underworld, for attempting to acquire the video. Lisi was arrested last month and charged with, among other things, conspiracy.
In early October, it was reported that a leaked police document links Lisi to an attempt to exchange marijuana for "the return of a cellular phone stolen from an associate."
Last Thursday, the release of documents of the Ontario Superior Court showed that Toronto Police had trailed and monitored Ford and Lisi for months. Both men were seen together on surveillance photographs in various locations.
In a press conference held after the release of the Court documents, Toronto Police also revealed that investigators recovered a copy of the video from the hard drive of a computer seized during an anti-gang raid. According to the city's police chief, the video's contents were as described in the media reports.
But the police chief also said that there was nothing in the video that could lead to an arrest of Ford and that it would be up to the courts to determine whether to pursue charges against the mayor.
Last Sunday, Ford presented himself as combat-ready, saying he would not step down. "I have made mistakes, and all I can do is to apologize for them." He also made clear that his name will be the first registered name on the ballot for the 2014 municipal election. The campaign? It will be "a bloodbath", Ford said.
There is little doubt that the campaign will get media attention south of the border. After all, it's a story the US media love.