North-south divide in Europe as Iceland is top for gender equality
Comments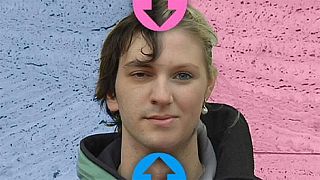 Northern European countries dominate a list of the best places to live in the world for women, it's emerged.
Iceland tops the table – which measures countries where the gender gap is the narrowest – followed by three Scandinavian countries: Finland, Norway and Sweden.
But European countries further south are struggling: Italy trails in 71st position, with France 45th and Spain 30th.
The Global Gender Gap Report 2013 said Iceland – which leads the list for the fifth year running – has closed 80% of its gender gap.
In all there were 13 European countries in the top 20, with economic powerhouse Germany coming 14th, four places above the United Kingdom.
The report measures countries' ability to close the gender gap in four areas: economic participation and opportunity; education attainment; health and survival; and political empowerment.
The report said the areas of economic opportunity and political participation are where, globally, the largest gaps between genders remain.
Klaus Schwab, founder and executive chairman of the World Economic Forum, said: "Countries will need to start thinking of human capital very differently – including how they integrate women into leadership roles. This shift in mindset and practice is not a goal for the future, it is an imperative today."
Saadia Zahidi, co-author of the report and head of the Women Leaders and Gender Parity Programme, said: "Both within countries and between countries are two distinct tracks to economic gender equality, with education serving as the accelerator. For countries that provide this basic investment, women's integration in the workforce is the next frontier of change. For those that haven't invested in women's education, addressing this obstacle is critical to women's lives as well as the strength of economies."