UK energy firm British Gas left red-faced after Twitter move backfires
Comments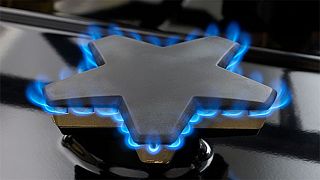 A UK energy firm has been left red-faced after encouraging Twitter users to give their views on gas price increases.
British Gas announced it will raise household charges by an average of 9.2%. The increases will see gas rise 8.4% and electricity 10.4% and add £123 (€145) to the average annual household bill.
It then published a tweet, which read: "We're here with customer services director, Bert Pijls, who will be answering your questions. Tweet your questions using #AskBG."
But the move backfired when Twitter users took the opportunity to tell the firm what they thought of the price increases.
#AskBGBritishGas</a> 24,000 people died cos of cold homes last year, how many do you think will die this year with price increases so huge?</p>&mdash; Ellie Bromilow (SqueekyMango) October 17, 2013
Did British Gas feel the heat with #askbg social media chat? http://t.co/FExu5BVJII via thedrum</a></p>&mdash; Scott Caldwell (supercaldy) October 17, 2013
#AskBG what advice do you have for the vulnerable people who can't afford to heat their homes this winter due to your price increase?

— tommo78 (@breeg1874) October 17, 2013
Hi Bert, which items of furniture do you, in your humble opinion, think people should burn first this winter? #AskBG

— Lee Vincent (@LeeJamesVincent) October 17, 2013
. britishgas</a> is it true your top shareholders heat their homes by burning loads of £100 notes they have from excessive profits? <a href="https://twitter.com/search?q=%23AskBG&amp;src=hash">#AskBG</a></p>&mdash; Fearnan Booieb (TiernanDouieb) October 17, 2013
The increases have also fuelled a political row.
Labour leader Ed Milliband says if his party, currently the opposition in the UK, win the next election they would cap energy price rises for nearly two years. He claimed bills had risen by £300 (€353) since 2010.
But Prime Minister David Cameron – who, according to Milliband "backs energy firms not consumers" – has hit back. He suggested Miliband wanted to live in a "Marxist universe" where the state could control market prices.
Meanwhile British Gas said that the cost of the government's "green" levies was among factors in its decision to hike prices.
"I know these are difficult times for many customers and totally understand the frustration that so many household costs keep on rising when incomes are not keeping pace," said Ian Peters, managing director of British Gas Residential Energy. "We haven't taken this decision lightly, but what is pushing up energy prices at the moment are costs that are not all directly under our control."
Tom Lyon, an energy expert at uSwitch.com, said: "Today's price hike will be seen by many as a broken promise after the supplier suggested in May that it would use the extra profits it made last winter to hold off from any price hikes.
"British Gas customers have had the rug pulled from under their feet and I suspect that many will be feeling let down and betrayed."
Clare Francis, of Moneysupermarket.com, said: "It won't stop there. We can expect the other four major providers – EDF, E.ON, npower and Scottish Power – to also announce price hikes over the coming weeks."