Was Oprah Winfrey a 'victim of racism' in Switzerland
Comments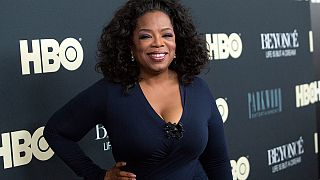 US talk show host Oprah Winfrey is claiming she was the victim of racial discrimination during a visit to an upmarket handbag boutique in Zurich, Switzerland.
Winfrey was allegedly told that one of the bags was "too expensive" for her, despite the fact she is renowned for being one of the world's richest women.
Winfrey made the claims during an appearance on television programme EntertainmentTonight.
According to owner of the shop Trudie Goëtz, the incident was a misunderstanding caused by the fact that English was not the sales assistant's first language. During a phone interview with the BBC, Goëtz was asked why Oprah was not allowed to see the bag. According to Goëtz, "She was allowed. She was absolutely allowed," adding "It must have been a misunderstanding."
Winfrey said that she left the shop calmly, but alleged that racism had been a factor in the exchange: "I could've done the whole blow-up thing… but it (racism) still exists, of course it does."
According to the BBC, Winfrey's claims are "a public relations disaster for Switzerland." Despite its asylum laws being tightened in June, Switzerland still has twice as many asylum seekers as the European average, with 48,000 people currently seeking asylum.
The incident has happened at a turbulent time politically in Switzerland, where some towns are planning to try to ban asylum seekers from a number of public places, including swimming pools, playing fields and libraries. Officials have said that the curbs, as well as plans to house asylum seekers in special centres, aim to avoid tensions with Swiss residents.