George Bush Senior shaves head in support of Leukaemia
Comments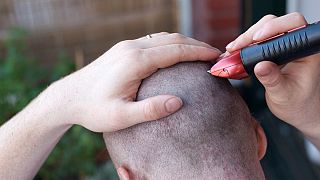 Former US President George Bush has shaved his head in support of a two-year-old leukaemia patient. The toddler, known only as Patrick, is the son of one of Bush's security detail.
Bush had his hair shaved off earlier in the week after seeing that other security agents in his detail had done the same in a show of solidarity and support for Patrick and his family.
Leukaemia is a form of cancer that is particularly close to the Bush family as George and Barbara Bush lost their second son Robin to the disease nearly 60 years ago, when he was just four years old.
A website> has been set up to help to pay for Patrick's medical expenses.
Credit CC BY Flickr/blmurch http://eurone.ws/16cJBcH