Belgian royals usher in new era
Comments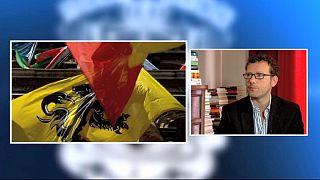 After 20 years as King of the Belgians, Albert II abdicates on Sunday, allowing his eldest son, Philip, to take the throne.
And Philip's succession falls on the 21st of July; Belgium's national day.
For one of the country's most seasoned royal watchers, the event is extremely symbolic.
Thomas de Bergeyck, an expert on Belgium's monarchy and a journalist with RTL, told euronews that "King Albert II has given a lovely gift to his son."
"The first day of his reign is the 21st of July. The same day when the first king of the Belgian was sworn in as monarch in 1831. Leopold I took that oath on the Royal Square in Brussels," he said.
Since announcing his abdication, King Albert II has been praised for uniting the sometimes divided French-speaking and Dutch-speaking communities.
Nicolas, a barber who has a salon on the city's Rue des Pierres, is an ardent royalist. He says Albert II has been a true mediator and a figurehead who pulled the country out of its last political crisis.
"It was he who organsed the last government, wasn't it? If he hadn't been there, we would still have no government," he said.
But on the street of the Belgian capital, young people seem to show little enthusiasm in Sunday's ceremony.
"Amongst my friends, I think we aren't really interested," said one teenaged girl.
The abdication becomes official at 10:30 Central European Time on Sunday. A day of festivities will follow.
Philip's first test will be the general election next year, which could lead to yet another inconclusive result.