Davos - a new climate for change?
Comments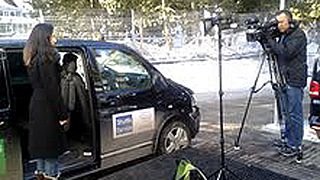 One message has come out clearly from Davos and that is the complexity and multitude of the challenges facing the planet. Despite the concern that such warnings bring, it is heartening that world leaders are once again talking about the importance of protecting our environment.
Taking a cynical perspective on this, business and world leaders have probably realised that they have a vested interest in dealing with climate change. With Hurricane Sandy, mass flooding and storms in Europe, 2012 showed once again how the effects of climate change are a massive drain on economies.
Many insitutions have continued to raise alarm bells, maybe they will now be heard. When I spoke to OECD Secretary General Angel Gurria yesterday he made a heart felt plea for the environment. IMF Director General Christine Lagarde addressed a packed plenary here and made the case for tackling the environment.
Climate change she said, is "The biggest economic challenge of the 21st century (…) Make no mistake: without concerted action, the very future of our planet is in peril."