The boys and girls who'd rather go to school
Comments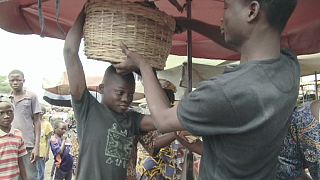 This week in Learning World, we look at the issue of child labour. An estimated 250 million children are forced to work rather than go to school, due to poverty, war and other issues.
International NGOs have a plan to eradicate the worst kinds of child labour by 2016.
We travel to Benin, one of the world's poorest countries, to hear about how young people are being offered vocational apprenticeships. And in India, we find out about a shelter for street children that is rescuing kids from bonded labour.