Vocational training: learning as you go
Comments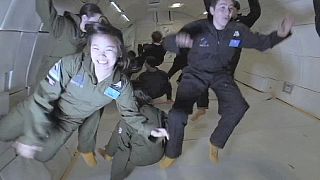 Vocational training gives young people across the world the chance to learn skills and get professional qualifications.
Kyrgyzstan: the job market
In Bishkek, Kyrgyzstan, echoes of the city's Soviet past can be found on nearly every street corner but it is not just in the bricks and mortar. The traditional Vocational Training Schools of the Soviet era are still up and running, adapting to the needs of an ever changing job market.
In a city where a third of people live below the poverty line and around nine percent are unemployed, the Vocational Training Schools offer a life-line to youngsters.
For more information see:
Afghanistan: Women in the driving seat
Driving in Afghanistan has long been a male dominated activity but one school in Kabul is now teaching young women to drive. As well as helping them get their driving licences, the classes foster their self-confidence and help them challenge some traditional customs.
Learning to drive for the women means more than just getting from A to B, it symbolises a path to empowerment.
For more information see:
USA: Space cadets
Becoming an astronaut is not be everyone's dream job but thanks to an international competition, a group of carefully selected youngsters may some day reach for the stars – literally.
Space Lab called on students to upload ideas for space experiments onto YouTube and the winners are currently preparing for their endeavours to be realised aboard the International Space Station. But that is not all, they also get to the chance to experience zero gravity and get some real, vocational experience in space and science.
For more information see:
"nasa"http://www.nasa.gov/centers/johnson/pdf/606877main_FS-2011-11-057-JSC-astro_trng.pdf
astronauts
youtube
gagarin