Ashoka - a success for social enterprise
Comments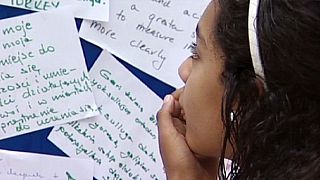 The most innovative minds have come together for one week only to brainstorm ways to make the world a better place.
Ashoka, the worlds leading promoter of social entrepeneurs, invited its 1000 members to Paris' HEC, one of the foremost Business Schools in France to discuss ways to accelerate social change. For more information see www.ashoka.org and www.empoweragirl.org
'Roots of Empathy' is one such association. It started as a pilot scheme in Canada during the 90s and since has taken off worldwide. The organisation encourages school children to think about and understand their feelings and the consequences of their actions. For more information see www.rootsofempathy.org
Innovators in India are bringing about social change through education, sport and investment in good ideas. Pooja Warier was just 25 when she set up her own social enterprise. In the space of only four years, she has managed to reach hundreds of thousands of children by financially supporting a myriad of entrepeneurs.