Harnessing robotics to make science and maths fun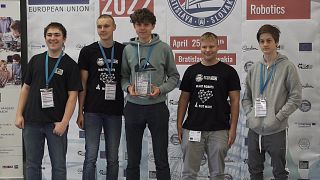 A European-backed programme called 'RoboCoop' is aiming to inspire the next generation of innovators by harnessing the power of robotics to make the so-called STEM subjects - Science, Technology, Engineering, Maths - a lot of fun.
Wilfried Lepuschitz helps coordinate the hugely popular event. Smart Regions caught up with him during this year's initiative in Bratislava, Slovakia.
_To watch the full interview, click on the video player above_