Flight recorder of crashed EgyptAir flight is repaired
Comments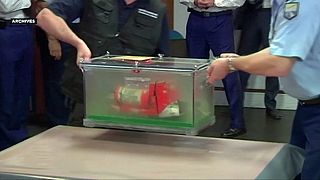 One of the flight recorders of crashed EgyptAir flight MS804 has been successfully repaired in Paris and is to be sent back to Cairo for analysis. Work will now begin on the cockpit voice recorder
The plane is believed to have crashed in the Mediterranean Sea in May killing all 66 people on board.
The black boxes were recovered last week. Both were badly corroded with salt water.
It's hoped they will provide answers as to why the plane plunged into the Mediterranean while en route from Paris to Cairo.
The flight data recorder of the crashed EgyptAir plane has been repaired https://t.co/jr5ihB6sQb

— Business Insider (@businessinsider) June 27, 2016