Finland tops European countries in latest happiness survey
Comments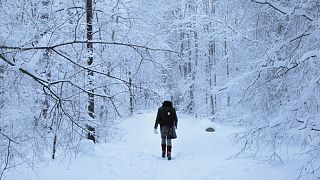 A few months ago the Danes were, seemingly, the most blissful folks in Europe. Now, according to another survey of 'happiness', it's the Finns who are the most content.
Finland, Netherlands, Norway, Denmark and Iceland – these Northern European countries topped the latest Happiness Equality Index Europe 2015. The report is from the Happiness Research Institute, an independent think tank which explores "why some societies are happier than others."
How to rate happiness
How does a think tank measure happiness?
According to the European Happiness Equality Index it is "based on calculations of the standard deviation of the subjective well-being dimension of the latest European Social Survey". What does this mean, exactly?
Meik Wiking, CEO of the Happiness Research Institute, explains that the Institute's Index evaluates the range of happiness distribution within a country, whereas most other indexes look at the average of the countries.
Nordic countries are often associated with happy news. Social equality, generous maternity and paternity leave, low crime, free health care, and, yes, high taxes. But with happiness comes sadness, it seems, as these countries often rank high in depression and suicide rates.
Not all is rosy in Finland. Despite much progress and a decisive transition from hospital-based to community-based mental health care, high suicide rates remain a considerable concern for the country, one where regional disparities are high. The suicide rate of Finland is around 18 people per 100,000, compared to Bulgaria at around 19 and Sweden at 11.
Binge drinking is also a societal problem and, last week, a published paper stated that Finnish men have the shortest life expectancy of all Nordic countries (excluding Greenland). The Helsinki Times reported on a finding of the OMESKO, the Nordic Medico-Statistical Committee, stating that "the shorter life expectancy for Finnish men is attributed to the highest rates of cardiovascular disease, suicide, accident and alcohol-related deaths in the Nordic countries". Firearms are also to blame, with many accidents and suicides caused by guns. Finland has some of the highest numbers of gun licenses in Europe.
"Sanity and happiness are an impossible combination." ― Mark Twain
Does being unhappy in an otherwise happy society make your unhappiness seem stronger?
Wiking says: "One of the recurring patterns in happiness research is how much social comparisons matter. I can bet we evaluate our lives based on how we are doing compared to others.
"Another explanation for high levels of (depression) and suicide is that whereas in some societies it is clear what can be the causes of your unhappiness, war, poverty etc. … other societies, where most external causes of unhappiness have been removed (which you can argue is the case with many Nordic countries), if you are still feeling unhappy, you may start to blame yourself, which may lead down a dark path."
The least happy countries
The south-eastern countries of Albania and Bulgaria bottomed out this latest happiness list. Albania, with a population of near three million, claimed the highest score, thus the lowest ranking in the Index. In March, Bulgaria was named the most unhappy country in the EU in a poll on life satisfaction. A total of 29 countries were in the Happiness Research Institute survey. France was listed as ninth happiest and the UK came in 14th place.
Wiking also attributes social media to drops in happiness levels, "as you are being bombarded with the great news that is happening to everybody else."
"For every minute you are angry you lose sixty seconds of happiness." ― Ralph Waldo Emerson
Main picture: cc Flickr @ miguelvirkkunen