SHAPE (Sound, Heterogeneous Art and Performance in Europe) is a platform that promotes the work of innovative sound artists all over Europe. It is a new form of support within the European Union's Creative Europe programme, which aims to foster the promotion of emerging, innovative sound artists and circulate their work around Europe.
Generation Y met one of the selected artists, Ketev, at his home and studio in Berlin: "I spend many hours here," he says. "I'm a student finishing my Masters of Art and Media. Before that, I studied two years at the classical music university. I play contrabass and back then I was mainly playing orchestra music.
"Turning to electronic music was my way of breaking free of it and be self-sufficient. I call it in a way post-techno, because it works with certain aesthetics of techno music but it's hard for me to define. It's very much abstract."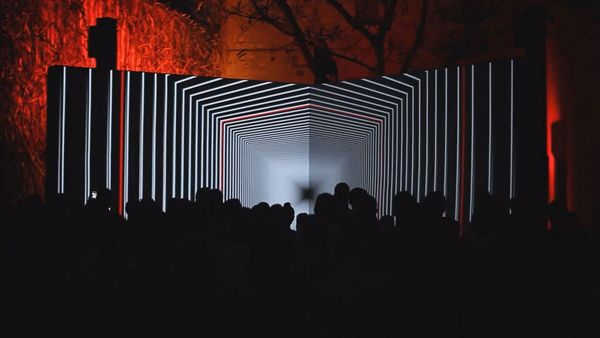 New sounds, new sensory experiences through the creation of emerging talent – the scope of SHAPE is ambitious. The initiative was presented during the CTM art and music festival in Berlin. From now until 2018, 48 musicians will be chosen each year to perform and express their creative ideas at different festivals across Europe.
With a demanding audience hungry for new sound experiences, the artists of SHAPE have to rise to the challenge of providing something truly innovative. Kathy Alberici is one of the young performers: "I kind of ended up in this area, which I called "sonic portraits", because it is quite narrative and I definitely tell stories through my music. I'm interested in the neurology of music and there's lots of stuff happening that's exploring the psychosomatic responses and synesthetic responses to music."
SHAPE coordinator Rihards Endriksons says the initiative is all about breaking boundaries: "Each of the 16 SHAPE festivals will conduct events throughout the whole year. The interest to hear new sounds, to see new images, is what unites us – to strive towards improvisation, to look for fruitful mistakes, to perhaps even be surprised by the outcome."
Borusiade moved from Bucharest to Berlin 7 years ago. She had been playing in clubs since 2002. For her, becoming a SHAPE artist is about much more than showing her work: "It's obvious that women are way less present in the clubbing scene, in the electronic music scene, and that is a problem. It's always like a boy's club where the entrance for girls is very intimidating.
"I think this is a very interesting platform for young producers to have the possibility to tour in festivals and be booked," she says.
The next SHAPE events will take place in April at the Cynetart festival in Dresden and at Rokolectiv in Bucharest.
"Young people think that popularity is an indicator of quality," says Endriksons. "Actually, I would say this the other way around: if it's that big, then most probably its best moments have already happened in the past. So the way we try to work is to try to capture these things when they are still at the boiling point of their becoming."
Follow the Generation Y stories on our social media pages.