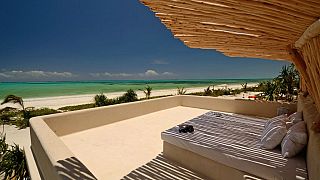 From Krug Champagne to IWC Schaffhausen, Kiehl's to House of Garrard, the biggest players in the luxury world today confide in her company to assess their social and environmental impact on the planet. Living it meets Diana Verde Nieto, co-founder and CEO of Positive Luxury, a powerful company that awards the 'Butterfly Mark', only to brands representing a force for good.
Diana, what is the "Butterfly Mark"?
The Butterfly Mark is a registered trademark logo that identifies who is in our community of #brandstotrust. It provides wordless reassurance while shopping that a brand has a meaningful commitment towards sustainability.
It is also uniquely interactive. Clicking on the Butterfly Mark uncovers each brand's positive actions. These represent their responsible business practices, such as supporting a foundation or sourcing recycled materials.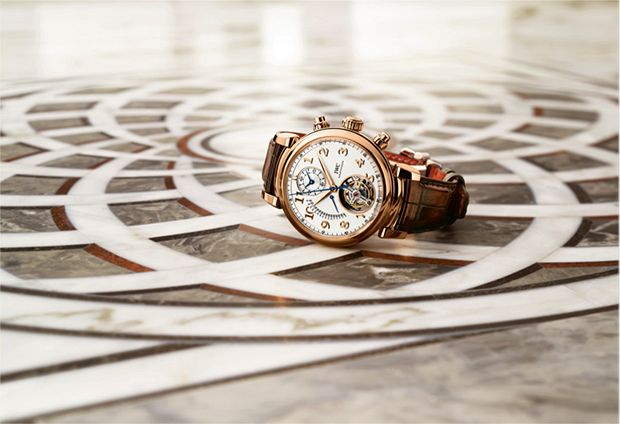 IWC Schaffhausen_Da Vinci Watch
To earn this coveted trust mark, brands must pass a stringent assessment that examines sustainability from a holistic point of view, encompassing governance, social and environmental frameworks, philanthropy and innovation.
Brands must respond positively to a minimum of 80% of the questions to join the Positive Luxury community, along with providing supporting documents. The assessment is updated annually in line with changing nature of discussion; brands must reapply and be approved each year to ensure there is continued improvement.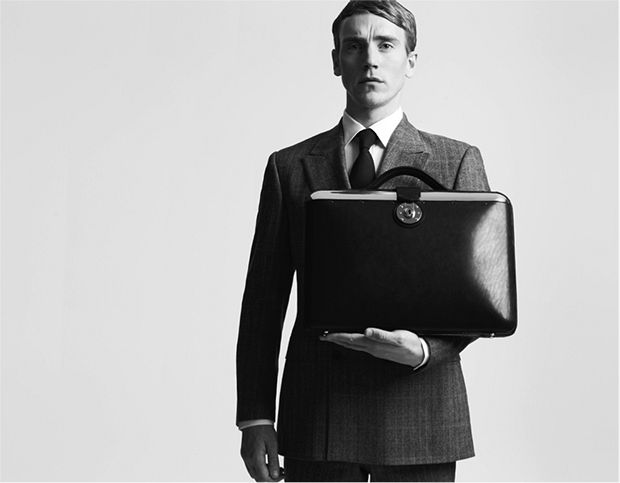 Passavant & Lee
How did you get the idea?
Positive Luxury was inspired by the ambition to influence brands to do better and to inspire consumers to buy better. Before founding Positive Luxury I worked as a sustainability business consultant for big mainstream brands. Soon, I realised that in order to change the status quo, I needed to shift to luxury brands because luxury is inherently sustainable.
Six years ago, together with my co-founder Karen Hanton, who is a prominent entrepreneur – she is behind the online restaurant booker Toptable – we decided to approach luxury brands with our project. We wanted to make it easier for people to find and buy from brands that share their own values, using technology as a tool to do this.
Positive Luxury Butterfly Mark from Positive Luxury on Vimeo.
What do you mean by "luxury is inherently sustainable"?
As we were embarking in this journey, the destination of luxury changed. Luxury is not something that is bling or shiny or about showcasing logos. Luxury is very human in a way, it is about the community: beautiful products, great craftsmanship, and fantastic designs, with social environmental responsibility at the heart of it. It is what I call inclusive exclusivity.
In addition, the luxury industry is not one based on mass production and therefore brands have more resources to invest in areas such as supply chains, materials and company procedures. The luxury industry has the power and influence to gradually push change on a global scale.
Our motto here at Living It is "luxury is a state of mind". Do you agree with this statement?
What luxury does is marry both product and experience. Today customers are far more experience-led, I don't just mean holidays or meals out, but also expecting quality customer service; being treated like a person and not a number. Understanding that if something goes wrong, somebody will actually help you out to sort it out. This is something the luxury industry does brilliantly.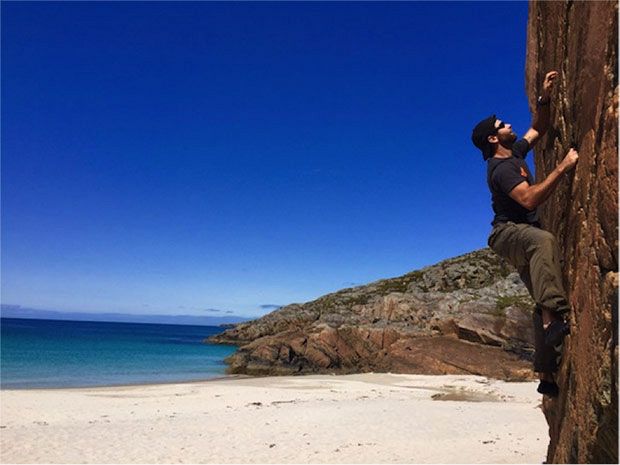 Wildfitness
I think consumers are a lot more socially and environmentally conscious nowadays. It's not about buying the latest bag or dress but choosing products that will last. Today we talk about 'conscious luxury'; an investment piece that you can keep and treasure for years to come.
Which areas in the luxury sector need to improve when it comes to protecting the environment and which ones are doing well?
This is a difficult question as social and environmental responsibility is not a destination that companies can say they have reached and then not do anything else – this is an active agenda. There are always areas where companies can do better, not just because of the companies that may be making fewer efforts, but because the context is different year on year. Sustainability is very much like technology – constantly upgrading, constantly improving, and constantly innovating.
What personally drives you into doing what you do?
When we started six years ago, people were not talking about transparency at the point of purchase. I wanted to offer a real understanding of what brands do; from how they produce products to how they source their materials and the governance of the company.
"Personally the idea of luxury businesses being able to play a role into bettering the world is absolutely fundamental for it to become a better place".
I grew up in a dictatorship in Argentina, so human rights became my passion from an early age. The lack of information, the secrecy, the threat of the idea that nothing can be transparent… I rejected those principles. Throughout my career, I have aimed to marry my business ambition with dedication to ethics and what is fair. Also, I have an affinity for the human right side of things and I think businesses should be a force for good. If we all do our part we can create a butterfly effect and improve the world together. That is why I do what I do.
Living it positively endorses this state of mind. Stick with us on social media using our hashtag #livingitluxe for more conscious luxury stories.