Bukhara welcomed me with a strange mixture of antiquity and ultra modernity. Flashy hotel lights, artisans, tourists and old buildings form the new identity of a city that was once one of the main trade centres of the Silk Road. Today business is still in the residents' blood and here in Bukhara you can buy anything, old or new.

It's easy to lose your bearings among covered bazaars, called Toks or Tims, and caravanserais, where travellers stopped for the night and stocked their goods. Not much more than 10 have survived, from 75 that existed at the beginning of the 20th century.
Every bazaar had a theme; you had, for example, the hat bazaar, the money-changers' bazaar, or the jewellers' bazaar. The latter is the Tok-i-Zargaron, built in 1570, the biggest of the remaining Toks, situated in the northern part of the old city.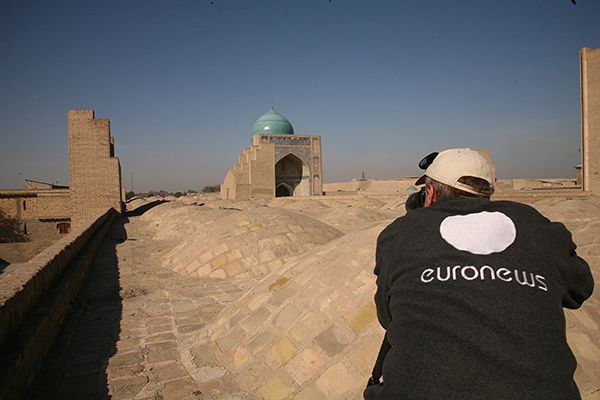 Important monuments that survive from early times include the Ismail Samanai tomb, considered to be the best surviving example of 10th century architecture in the whole Muslim world. From the 11th century Karakhanid period comes the Poi-Kalyan minaret, a masterpiece of decoration in brick, along with Magoki Attori, which is Central Asia's oldest mosque. Its facade dates back to the 9th century.
However, the real importance of Bukhara lies, according to UNESCO, not in its individual buildings but rather in its overall townscape, demonstrating the high and consistent level of urban planning and architecture that began with the Sheibanid dynasty.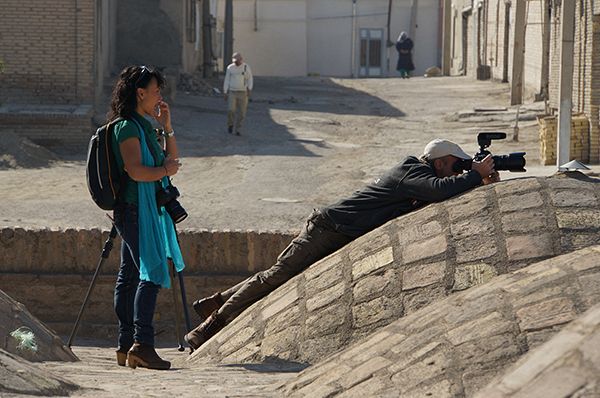 Even walking through the narrow lanes behind the most tourist itineraries will open a door onto the past. Little details reveal the history and the way people lived in Bukhara – even before the times of the ancient Silk Road. For example, traditional city doors still have two handles, one was meant for male guests and one for women, so that the visitor could be welcomed by the landlady or the landlord. This habit started with the arrival of Islam in the 7th century.