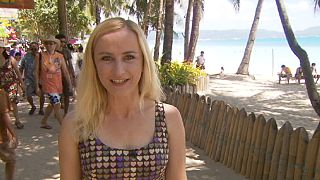 As we didn't shoot the four parts of the series in the order they are being broadcast, Boracay was our last destination, and what a place to end such an adventure! What can I say about White Beach? It's definitely one of the most beautiful places I've ever seen! It keeps its promise of white sand and turquoise waters, reminiscent of the Caribbean. The island is a bustling place. But this wasn't always the case. Up until the Seventies there were no more than just a few villages on the island. I can only imagine how the first backpackers must have felt when they arrived and saw the beach. Today it's still very beautiful but tourism is very intense, in what has become the country's top tourist destination.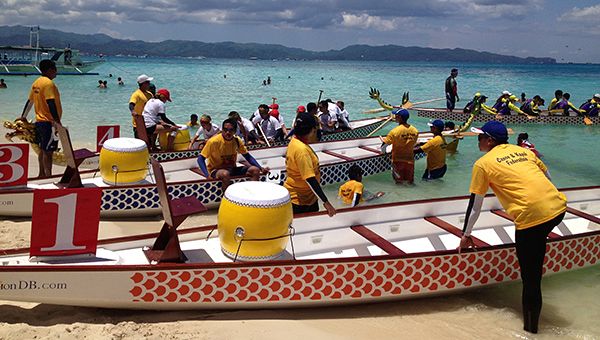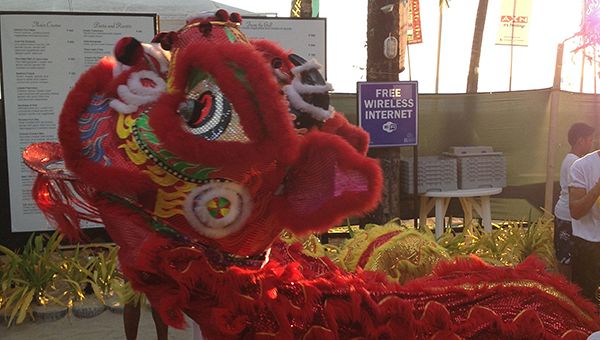 We came here to produce a report about the 7th Boracay International Dragon Boat Festival. It was so much fun. Over 900 participants from all over the world came together to race in the beautiful crystal clear waters. We followed the Bugsey Boracay team to get a glimpse of the excitement. It's a team with a strong international identity, made up of forty members from all over the world, including Russia, France, Germany, and of course the Philippines.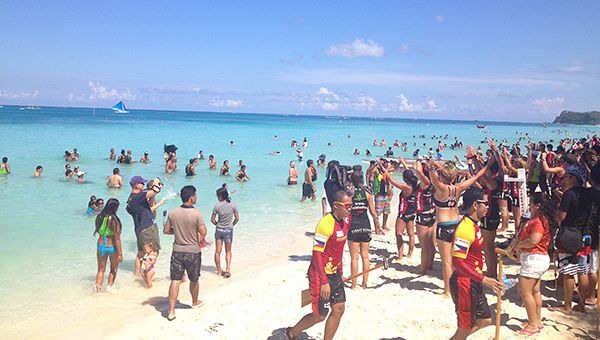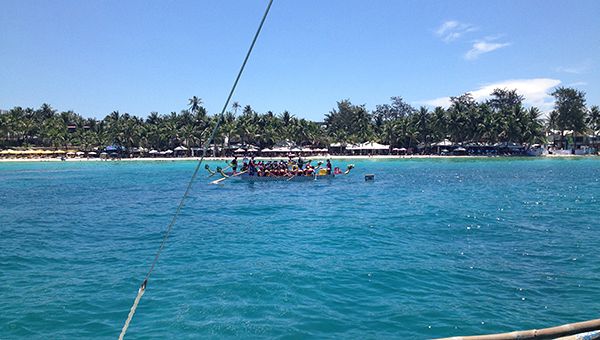 I was very impressed by their team spirit. They train five days a week and it payed off. They won two gold medals, one silver and one bronze. I really hit it off with one of the crew members, Simone Bartmann. She has been living on the island for over twelve years and has set up a kite and surf boarding school there. During the kitesurfing season, she lives in Boracay. She goes back to her hometown of Hamburg for the European summer. Although the season was nearly over, she organised a kitesurfing session especially for us. It looks like an intense but fun sport.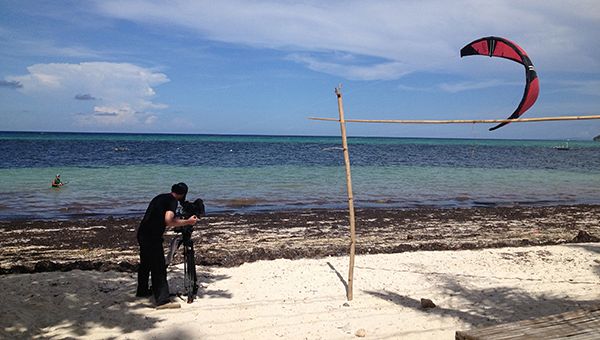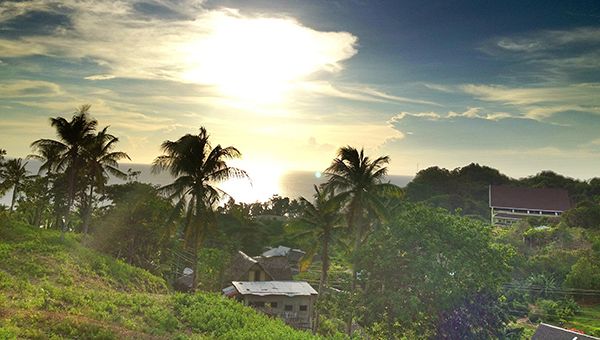 To work in Boracay was especially challenging. We were shooting from 8am to 7pm, surrounded by people enjoying a nice swim, while my cameraman Fabian and I ran around the race track on the beach in the sweltering heat. But in the end, after our very last day filming, I too got to jump into Boracay's magical ocean!