Arriving in the bustling capital Manila was a unique experience. You leave the cool, air-conditioned arrivals hall and dive into the intense heat and mad traffic of the big city. It would test anyone's patience, especially if you have a tight schedule as we did. But it is a good way to get to meet the people, and I was surprised to find that everyone we met spoke English. The American influence is also very obvious in the food.
First, we met fashion designer Oliver Tolentino at his atelier. What an inspiring personality! Though he moved to Los Angeles three years ago, Oliver frequently returns to his beloved homeland. He is very supportive of local craftsmanship and is an advocate of eco-couture… he even uses pineapple fibers to make some of his clothes! His hard work is paying off and a growing number of Hollywood A-listers is opting for his dressees, including Anna Paquin or Neve Campbell. This is how it works: an actress' assistant will stop by the atelier and choose a dress. If the actress picks it, Oliver sometimes has just a few hours to make the necessary adjustments before a red-carpet event. He draws me a sketch of a beautiful dress.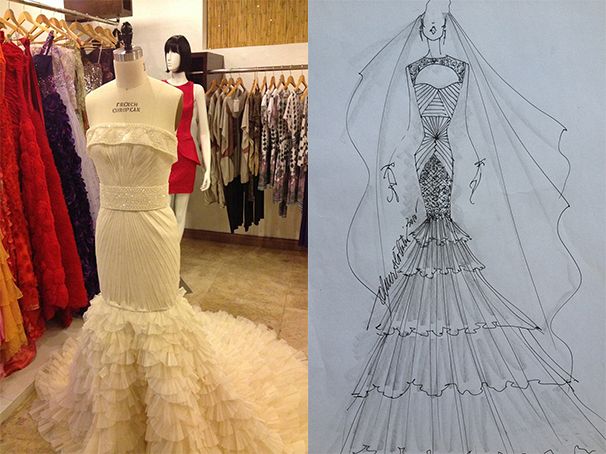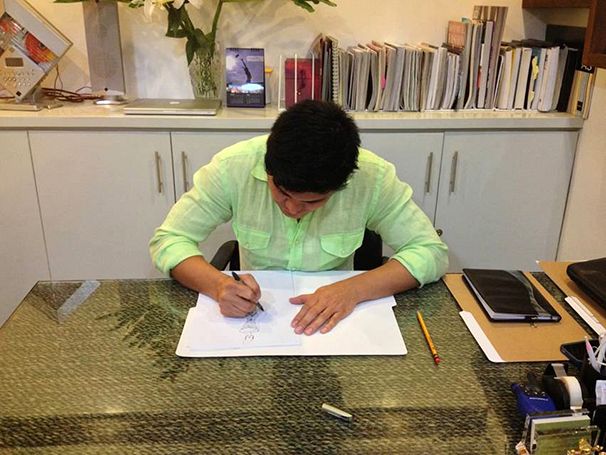 After meeting Oliver, we dove back into the summer heat and visited the famous Sarao Motors Jeepney factory. I love the "king of the road", it is the Philippines' number one means of transport, affordable and bright with colour. Each Jeepney is unique, it's like building a house from scratch, according to Sarao co-owner, Ed Sarao. His father founded the company and was a Jeepney pioneer. He first started making them in 1953. Ed grew up surrounded by these flamboyant vehicles, which have become a true symbol of the country. Today, they build fifty Jeepneys a year. It takes up to three month to finish one. A Jeepney can set you back to 10,000 euro. Everything is handmade and each owner can decide what his Jeepney will look like.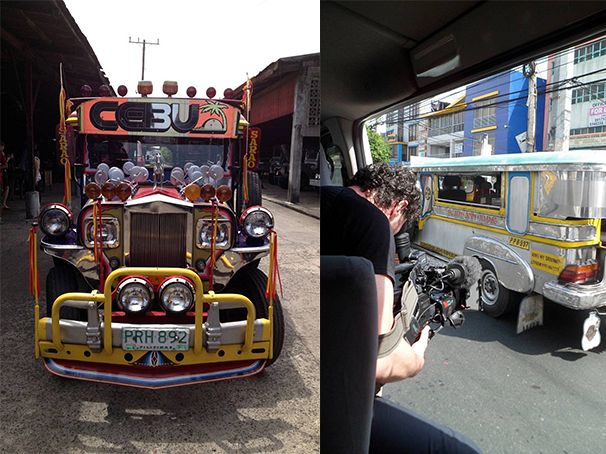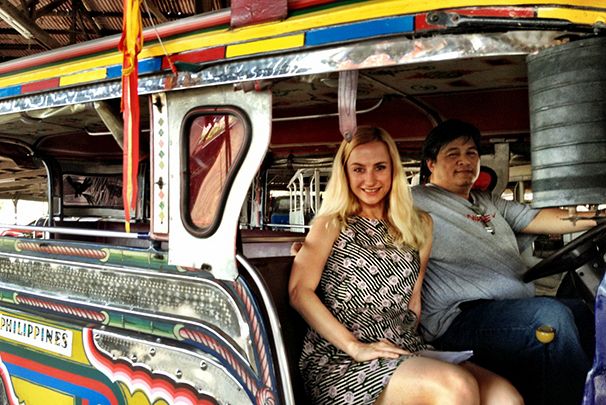 Another inspiring encounter was with Manila-based architect Dominic Galicia. After living and working in New York for a couple of years, he has returned to Manila, where he says the possibilities of building are unlimited. Much has changed and he says the country has entered a new period hope. Galicia believes the world can expect some very interesting things to emerge from the Philippines' architecture in coming years.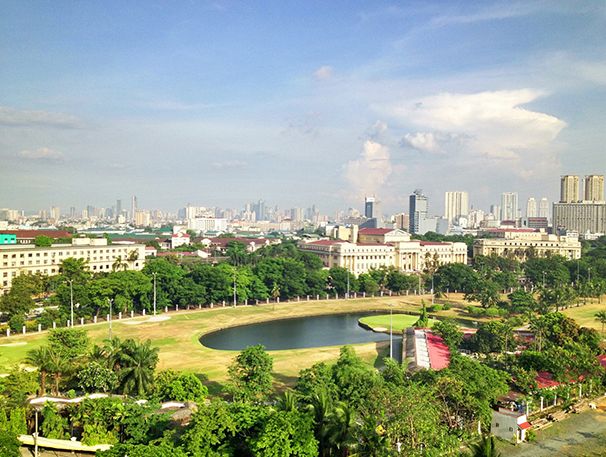 You might also like
Sorry, this content is not available in your country
Sorry, this content is not available in your country