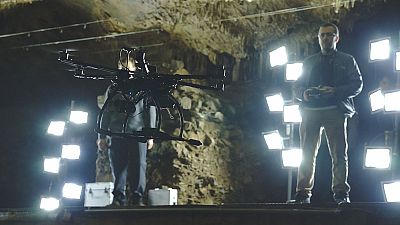 No GPS, reduced space, plenty of obstacles, artificial lights…
What´s this drone doing at this prehistoric cave?
Researchers set up this test flight to study how drones can be used to map cultural sites in challenging environments.
The footage filmed from above is then rendered to produce accurate 3D animations that should help study, protect and show cultural sites.