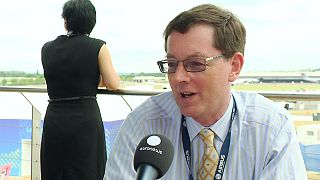 "Look beyond Europe," for the reasons the aerospace industry continues to enjoy growth. That's the advice of Alan Pardoe of Airbus.
In this bonus interview the company's Head of Marketing Communications assesses what a record breaking Farnborough Airshow means for the industry and the fare paying passenger.
He also talks about the competition in the market place, how it is beneficial for passengers and that the key word for everyone now is efficiency.