Devise Project: Ireland puts the spotlight on digital SMEs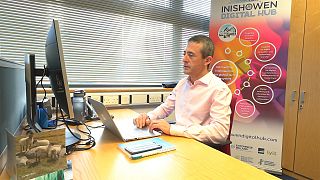 In the north of the Republic of Ireland, digital SMEs are helping other companies in the region promote cross-sector growth. Hundreds of companies from nine EU regions are taking part in the Devise project (Digital tech SMEs at the service of Regional Smart Specialisation Strategies).
José Manuel San Emeterio is project leader of Devise. He believes digital tech SMEs are key to giving other SMEs a competitive edge. He's been leading the project since 2018 and gives Smart Regions the benefit of his 'hands-on' experience:
"Of course the model that we are following at Devise can be replicated. We have only nine regions because the project had limited resources - in time and budget. But this can be expanded to other regions and actually we interact with other projects that are similar or that are interested in the topics that we are following.
"And the idea is that Devise can also serve as an example for other regions to follow and try to push for the digital transformation that translates into more competitiveness for companies.
"Being in a project like this is really interesting, because you have access to very different cultures. And I'm not only saying general culture, but also the culture of entrepreneurship, the culture of the SMEs.
"So it's very enriching to see how different we can be at the European level. But also very interesting to see how similar are the challenges that we are all facing."