Researchers accuse German authority of plagiarism in glyphosate review
Comments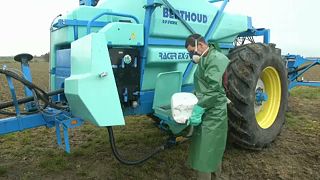 EU regulators based a decision to relicense the controversial weedkiller glyphosate on an assessment plagiarised from industry reports.
A crossparty group of MEPs commissioned an investigation into claims that Germany's Federal Institute for Risk Assessment (BfR) copy-and-pasted tracts directly from Monsanto studies.
The study's findings have been released hours before a parliamentary vote on tightening independent scrutiny of the pesticides approvals process.