Perfect storm for Italy in budget battle
Comments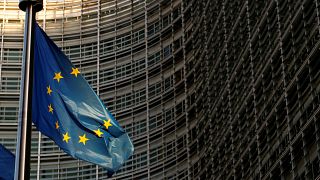 The perfect storm has started for Italy. On Wednesday the European Commission considered the Italian budget draft to be in particularly serious non-compliance with EU fiscal rules and opted for a procedure for excessive debt. Commissioner Moscovici said there are unsolved doubts about increasing debt.
"Who will pay the bill for this extra-spending? We continue to believe that this budget carries risks for Italy's economy, for its companies, for its savers and for its taxpayers".
When asked how to reply to the letter of the Commission, Italian Vice prime minister Matteo Salvini said, "I was also waiting for Santa Claus's letter. We will discuss politely as always we have always done. We will go on "
The government defends its plan saying it would boost the economy, despite the economic forecast provided by the Commission indicate a lower growth.
"This commission, which is worried only because it says that this budget draft will not reduce Italian public debt, is the same Commission that until yesterday forced us to make choices that have increased the Italian debt," explained Danilo Oscar Lancini, Italian MEP, The League.
Italy believes that a departing European Commission has no political weight to go further with disciplinary measures but the pressure from the other Member States is high.
The formal opening of the procedure for excessive debt would be voted in January by EU finance ministers. The measure will be operative in as of spring 2019. Italy would be required to cut its debt for the next 5 years. If the government fails, sanctions would follow.
The doors for dialogue are not completely closed. This is the reason for the meeting between the Italian Prime minister Giuseppe Conte and the president of the European Commission Juncker, scheduled for Saturday. This might be the last attempt to solve the tensions and avoid a worst-case scenario that nobody wants to face.