State of the Union - Brexit and election interference
Comments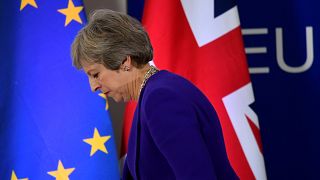 More than two years after the Brexit referendum, we seem still to be at square one.
The high-level meeting in Brussels was supposed to come up with a breakthrough.
Instead, the only thing that everybody shared was disappointment.
Or, as Angela Merkel put it: I'm neither optimistic nor pessimistic. There you have it.
Now we are drifting towards a no-deal Brexit, a situation that nobody wants and that everybody fears as a potential disaster.
Germany and France are now making contingency plans for exactly this outcome with the French government telling Brits they will certainly need a visa to cross the English Channel.
So was it all just doom and gloom at what some people have dubbed the "never-mind summit"?