Ever wondered what's out there? Now's your chance to #AskSpace
Comments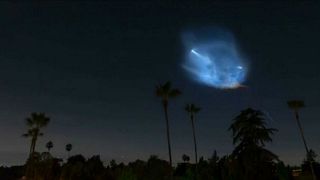 -
Is there any evidence of alien life on other planets? Will humans live on Mars one day? How do astronauts brush their teeth? When it comes to questions about space, the sky is no limit.
To mark World Space Week 2018, Euronews space reporter, Jeremy Wilks, hosted a special live edition of #AskSpace with Tiago Soares, a European Space Agency Clean Space system engineer. 
Thanks to Scientix, for sending in questions from students across Europe and thanks to all the others who sent in their questions live.  
If you missed it but want to contribute a question for a future episode, you can use the #AskSpace hashtag on twitter or submit questions via our website.