Hungary and Poland: should Brussels have acted sooner?
Comments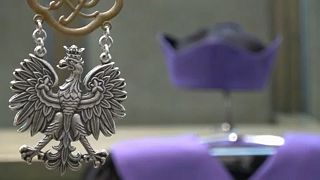 Should Brussels have intervened earlier amid concerns that Poland and Hungary are flouting EU standards?
They've both been earmarked for possible disciplinary action.
Something that does have its supporters, when it comes to protecting the rights of European citizens. 
"I think the European Commission and the European Parliament has to have the courage," said Shada Islam, Director of Friends of Europe.
"I am pleased and reassured and relieved that our institutions are standing up for our rights; or course there will be this this acrimony. It has been like this for some time now, since the proceedings were launched: it has been like that. I think the people in Poland will be quite relieved that someone is standing up for their rights."
But, as the Hungarian government takes to social media with this anti-Brussels video, analysts say it should never have come to this.
"Well Hungary is already mounting a very assertive campaign against the vote, against the debate in the European Parliament," commented Richard Youngs, from Carnegie Europe.
"And I think that speaks to the needs of the EU to build up a much broader set of alliances, speaking to the more democratic voices in these countries; And also to realise the EU needs process to engage in this kinds of political developments in a far earlier stage. 
"It may simply be in Hungary we have left things so late, it's really really difficult to reverse that kind of anti democratic trend that we see at the moment."
In a Euronews poll in Hungary, more than half of the respondents said they thought the European Parliament's recent vote to trigger the Article 7 disciplinary process was a fair one.