Facebook closes dozens of pages in fight against 'coordinated inauthentic behaviour' | #TheCube
Comments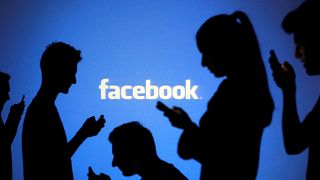 Copyright

REUTERS/Dado Ruvic
Facebook has taken steps to combat what it says is "coordinated inauthentic behaviour" after it removed more than two dozen pages, the social networking site confirmed in a statement last night.
"This kind of behaviour is not allowed on Facebook because we don't want people or organisations creating networks of accounts to mislead others about who they are, or what they're doing," the statement said. It is believed that the now-removed accounts were set up to exacerbate political tensions in the lead-up to the US midterm elections later this year.
Facebook released the following screenshots of posts from two of the most popular pages among 32 which were eventually removed.
The social networking platform said it wasn't sure who was behind the creation of the pages as users had gone to great lengths to conceal their identities, after a Russian-based campaign is believed to have tried to disrupt the 2016 US presidential election.
Statistics released by Facebook
More than 290,000 accounts followed at least one of the removed pages

More than 9,500 organic posts were created by these accounts

They ran 150 ads for approximately $11,000 on both Facebook and Instagram

The ads were paid for in US and Canadian dollars
Reactions to Facebook's action
There was plenty of reaction across social media to Facebook's decision to remove the accounts. Republican Senator Richard Burr applauded the action against disinformation campaigns.
However, some users were not so impressed as many said they believed shutting down two dozen accounts would barely make a dent in combatting the spread of fake news.
But what do you think? Is Facebook taking a step in the right direction in combatting the spread of misinformation? Or is this too little, too late? We want to hear your thoughts, using #TheCube.