Facebook's time limit tool: How it works
Comments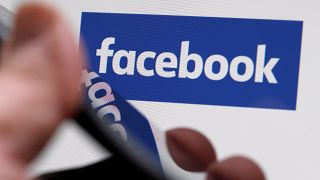 -
Copyright

REUTERS/Regis Duvignau/File Photo
Facebook announced on Wednesday that it will launch several tools to help users manage their time on its platforms after concerns were raised about the impact social media has on mental health.
"It's our responsibility to talk openly about how time online impacts people — and we take that responsibility seriously," Ameet Ranadive, Instagram's product management director and David Ginsberg, Facebook's director of research, wrote in a blog post.
"These new tools are an important first step," they said, adding that the tools will help "people understand how much time they spend on our platforms so they can better manage their experience."
How the tools works
Three tools will be accessible by users on both Facebook and Instagram: an activity dashboard, a daily reminder and a new way to limit notifications.
Through the "Your Activity" tab on instagram and the "Your Time on Facebook" tab, users will be able to view a dashboard showing their average time for that app on the device they're using. They will also be able to view their total time for that day.
A "Set Daily Reminder" tab is to allow users to receive alerts when they've reached the amount of time they've allocated themselves.
Finally, the "Notifications Settings" option will enable users to mute push notifications for a period of time.
All tools are voluntary and can be switched off at all time.
What people are saying
Most reactions following the announcement have been positive.
"Personally, I think it's a fantastic idea," Lisa MacArieu, a social media expert, wrote on Twitter.
"We think it's great and hope to see an improvement in people's mental health," Surrey Council posted on Twitter.
But many have criticised the tools for not going far enough.
"It's a start but more limits are required," Kevin Eagles wrote on Twitter.
Craig C Tate wrote ironically that he could not "see this being an absolute pointless tool," given that users set the allocated time.
Others questioned the reasons behind Facebook's announcement, such as Jayne Moore.
"Sign of the times or cynical attempt to repair the reputation of the brand," she wrote on Twitter.