Google faces huge EU fine over Android for 'abuse' of market dominance
Comments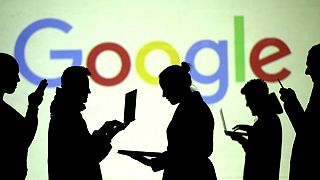 Google is expected to announce a multibillion-euro fine from the European Union on Wednesday, accused of abusing its market dominance with its Android mobile operating system.
The ruling was due earlier this month, but was delayed because of US President Donald Trump's visit to Europe.
Read our update: EU has hit Google with a record €4.34 billion fine "for abusing dominance of Android operating system."
Watch the press conference here:
The European Commission has already said it believes the American tech giant is in breach of EU antitrust rules by imposing restrictions on manufacturers. A statement in April 2016 said Google's strategy in obliging devices to set its search engine as the default service penalised rivals and stifled competition. Google denies wrongdoing.
The company is appealing against a decision last year by the Commission to fine Google €2.4 billion for favouring its shopping service over those of competitors. It's thought the new EU penalty could be even larger.
The Android decision is the most important of three EU antitrust cases against Google, pursued by Competition Commissioner Margrethe Vestager. Android is by far the world's most popular smartphone operating system, and Google has become the main revenue source for many apps.
Because of Google's entrenched position, it's thought that EU antitrust regulators face an uphill struggle to level the playing field for its rivals by ensuring that users can download from competing app stores and that smartphone makers are free to choose pre-installed apps.
Regulators say Google has forced smartphone makers to pre-install Google Search together with its Play Store and Chrome browser, sign agreements not to sell devices on rival Android systems, and also pay smartphone makers to pre-install only Google Search on devices.
Google denies the charges, saying the Android system is open-source and provides app developers with a secure and safe environment.
The Android case was triggered by a 2013 complaint by lobbying group FairSearch whose members at the time included competitors such as Oracle, Nokia and Microsoft.