Google's record-breaking EU fine explained
Comments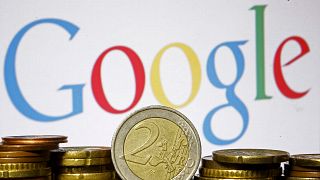 The world's most popular search engine, Google, faces a record-breaking €2.42 billion fine from the European Commission after a seven-year investigation found the unit of US company Alphabet violated EU anti-trust laws.
The fine, equivalent to 3 percent of Google's 2016 turnover, is the largest ever levied by the EU Commission, and was prompted by complaints from rival companies on both sides of the Atlantic.
Who are the complainants?
US companies including Yelp and TripAdvisor were joined by the United Kingdom's price comparison web site Foundem, Australia's News Corp and Brussels-based lobbying group FairSearch in complaining about Google's online practices.
What the Commission found
The EU Commission found Google systematically favoured its own shopping service and demoted those of its rivals in how search results were displayed online.
.Google</a> gave illegal advantage to own comparison shopping service by abusing its search dominance: It must stop & pay fine of €2,4 bn.</p>— Margrethe Vestager (vestager) June 27, 2017
"What Google has done is illegal under EU antitrust rules," said European Competition Commissioner Margrethe Vestager in a statement. "It denied other companies the chance to compete on the merits and to innovate. Most importantly, it denied European consumers a genuine choice of services and the full benefits of innovation."
Google said it disagreed with the ruling and said it would consider mounting an appeal, said Kent Walker, Google's general counsel in a statement.
"When you use Google to search for products, we try to give you what you're looking for," Walker said. "Our ability to do that well isn't favoring ourselves, or any particular site or seller—it's the result of hard work and constant innovation, based on user feedback."
But Vestager said Google "abused their strong market position" in the 31 countries of the EU's economic area in which the company holds a 90 percent market share since 2008.
The consequences
The Commission said Google has 90 days to comply with the ruling or face additional daily fines equivalent to 5 percent of the company's average daily turnover.
The additional fines could amount to €10.5 million a day based on Alphabet's 2016 turnover.
Although the Commission specified financial penalties, it did not outline what specific changes Google had to make.
Possible appeal and other cases
Google may choose to appeal the Commission's fine in EU courts, but Intel, another US company found breaking EU antitrust laws in 2009, has waited seven years for a final judgement on its appeal and previous record-breaking fine of €1.06 billion.
This is not the only EU investigation involving Google.
The Commission is additionally investigating Google in two other cases involving its Android mobile operating system and the company's "AdSense for Search" platform.
In these cases, Google is accused of prioritising its apps and web services while restricting search ads from rival companies.