Watch: US President, Donald Trump demands doubling of defence spending from NATO allies
Comments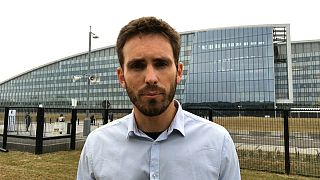 Today on Good Morning Europe.....
NATO's summit in Brussels has been far from a harmonious family affair.
In fact its turned into one of the most divisive in the military alliance's 69-year history.
US President Donald Trump has urged his allies to pledge 4 percent of their GDP towards military spending - that's double the current target.
Germany came under fire for ITS contribution and was once again the target of controversial comments by Trump...who accused Berlin of being - quote - "captive to Russia".
Chancellor Angela Merkel was quick to respond.
Euronews correspondent Bryan Carter has more.
Good Morning Europe airs every weekday from 7am CET