Watch: Full interview with international relations expert on EU's migration dilemma
Comments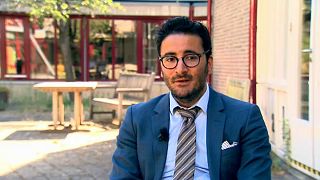 German NGO 'Sea Watch' is threatening legal moves, as Malta stops its air and sea migrant rescue operations.
What does it all mean, as Europe tries to resolve its differences over what's become a very divisive issue?
Click on the video above to watch Euronews' full interview with Eugenio Cusumano, a lecturer in International Relations at the University of Leiden in the Netherlands.