Zuckerberg to testify in public
Comments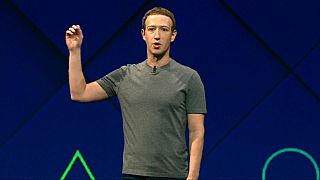 Facebook chief Mark Zuckerberg has bowed to pressure and agreed to allow his testimony before the European Parliament on Tuesday to be streamed live on the web.
It comes after controversy surrounding the original plans for a private meeting.
European Parliament President Antonio Tajani welcomed the change of plan.
''Great news for EU citizens,'' he said on Twitter.
Zuckerberg had agreed to meet MEPs over Facebook's use of personal data following the Cambridge Analytica privacy scandal.