Massileo, the innovative energy network in the French city of Marseille
Comments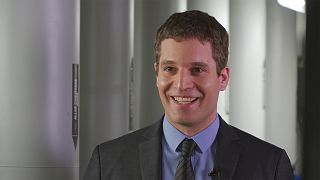 Massileo is an intelligent, sustainable and innovative energy network in the French city of Marseille. Project director Charles-Antoine Raclet explains how the flagship scheme uses sea water from the ocean to generate energy.
It is a 'virtuous circle' project, because it means that the present and future occupants of the Euromediterranée neighbourhood get to benefit from 75 per cent renewable energy, and emit up to 80 per cent less CO2 than traditional sources of energy.
It is a smart network because it avoids wasting energy by transferring energy between buildings. For example, when we air condition the offices we collect the heat that is produced by the air conditioners, in order to heat the hot water for the flats that are just next door. We collect the calories (heat units) from the sea as they pass through an exchanger apparatus, which allows us to transfer the heat from the sea water into our freshwater network, without mixing the fresh and salt water.
This type of solution can be put in place just about everywhere in new housing and office building programmes, you just have to find what we call a balanced source of renewable energy – for example, sea water, groundwater, it could be simply the soil, a river, a lake or even a sewage system.
What is exciting about this project is that there are tens of thousands of people who will come to work or live in this area and who will benefit from this project – without even realising it. They will reap the benefits of an energy that is largely renewable, that will drastically reduce CO2 emissions, that's what is particularly interesting.
There are a lot of people interested in this project, in fact most weeks we have a request to visit the facility. We've had people coming from Britain, Switzerland and even China.