Access to water - a fundamental right?
Comments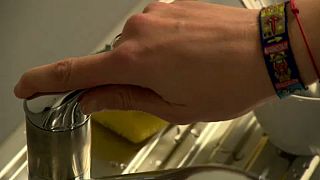 The European Commission has adopted a proposals urging member states to make drinking water fully accessible to all citizens.
Figures suggest 20 million Europeans have no access to healthy drinking water.
This is said to be a particular problem in countries with vulnerable and marginalised communities.
In countries where water is managed privately companies are allowed to cut supply to people who do not pay their bills. Some campaigners say water is a public good and should be left in public hands
The Belgian region of Wallonia is an example of a good compromise. Each household contributes 2.3 euros a year to a social fund that pays the bill for those less well-off.
The Commission's proposal obliges Member States to take measures to promote good use of water, encouraging, for example, the use of tap water in public buildings and restaurants and placing public fpuntains in most cities