Dutch MEP report seeks Turkey EU talks suspension
Comments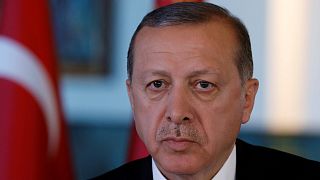 A report by a Dutch MEP has suggested that EU membership talks with Turkey could be suspended.
A report by the European Parliament's foreign affairs committee says if the Turkish government implements a new constitution, its bid to join the European Union could be at risk
"If the Turkish government will now go ahead with the implementation of this new constitution in Turkey whereby there is no separation of powers," said Dutch MEP Kati Piri, who authored a report on the country.
"This will have to lead to formal suspension of the accession talks between the government of turkey and the EU."
But some EU governments argue that keeping Turkey onside is crucial, given the country's geopolitical importance.
It shares borders with Syria and Iraq.
A referendum held in April approved giving greater power to the country's president.
Critics say Turkey is drifting towards authoritarianism.