EU: stricter Schengen checks brought in to fight terror
Comments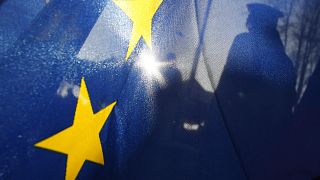 Be prepared for possible delays if you are planning to travel in or out of Europe's Schengen zone.
Stricter checks are being brought in from Friday along the external borders, something the EU says is needed to fight terrorism and boost security.
"One of the issues that came to light with recent attacks has been the phenomena of foreign fighters, of people with EU passports who are not normally checked systematically against every security database at national European level and now they will be," explained Natasha Bertaud, spokesperson of the EU-Commission
But those systematic checks can be reduced to targeted ones, if long queues build up at a land or sea border and there are no risks to security. There will be a transitional period at airports.
The stricter controls come in the wake of deadly terrorist attacks on European soil, including those in Paris, Nice and Brussels.